East Sussex has a good variety of Garden Centres that sell a wide choice of garden plants and products for the amateur or professional gardener.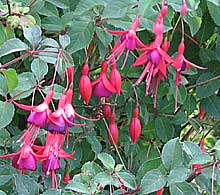 Garden Centres in East Sussex stock a wide variety of gardening products for sale such as herbs, pots, flower seeds, bedding plants, rakes, garden ornaments, paving, vegetable seeds, greenhouses, spring and summer bulbs, water features, sheds, patio heaters, wheelbarrows, garden furniture, trees, tubs, shrubs, topsoil, compost, fencing, planters, statues, lawnmowers and many other essential items for your garden
To help you to find a garden centre close to you in East Sussex we have a directory of garden centres in Brighton, Battle, Etchingham, St Leonard-On-Sea, Uckfield, Lewes, Crowborough, Portslade, Pevensey, Hastings, Heathfield, Hove, Hailsham, Eastbourne, Newhaven and other areas of East Sussex
Ashdown Forest Garden Centre and Nursery - Uckfield
Duddleswell, Uckfield, East Sussex TN22 3JP
Phone: 01825 712300
Brighton Garden Centre - Brighton
Warren Road, Brighton, East Sussex BN2 9XX
Phone: 01273 607888
Goldcliff Garden Centre - Lewes
Uckfield Road, Ringmer, Lewes, East Sussex BN8 5RY
Phone: 01273 813968
Hillier Garden Centre - Pevensey
Hailsham Road, Stone Cross, Pevensey, East Sussex BN24 5BS
Phone: 01323 763240
Harborough Nurseries - Hastings
The Thorne, Guestling, Hastings, East Sussex TN35 4LU
Phone: 01424 814220
Hastings Garden Centre – St Leonard-On-Sea
Bexhill Road, St. Leonards-On-Sea, East Sussex TN38 8AR
Phone: 01424 443414
Kingston Lewes Garden Centre - Lewes
Newhaven Road, Kingston, Lewes, East Sussex BN7 3NE
Phone: 01273 473510
London Road Nursery - Hailsham
235, London Road, Hailsham, East Sussex BN27 3AR
Phone: 07774 765886
Loxfield – Uckfield
Garden Design, Free Parking, Childrens Play Area, Cafe Bar and Array of Shops, Plants, Homeware, Furniture, Fresh Local Produce.
Trading Boundarys, Global Village, Sheffield Green, Fletching, Uckfield, East Sussex TN22 3RB Phone: 01825 704525
Lower Dicker Garden Centre - Hailsham
A22, Lower Dicker, Hailsham, East Sussex BN27 4BJ
Phone: 01323 844834
Mayberry Garden Centre - Portslade
7-17, Old Shoreham Road, Portslade, Brighton,
East Sussex BN41 1SP Phone: 01273 422747
Paradise Park Garden Centre - Newhaven
Avis Road, Newhaven, East Sussex BN9 0DH
Phone: 01273 512123
Southwick Nursery Limited – Brighton
Hanging Baskets Bedding Plants, Herbs, Shrubs (Alpines Etc.), Expert Advice and Guidance, Terracotta Pots, For All Your Gardening Needs.
15, Roman Way, Southwick, Brighton, East Sussex BN42 4TN
Phone: 01273 933223
Shanks Nursery and Plant Centre – Etchingham
Wide Range Of Plants and Flowers, Herbaceous and Perennial Plants, Bedding Plants, Locally Grown and Sourced Plants, Local Delivery Service. Design and Landscape Service.
Heathfield Road, Burwash Common, Etchingham,
East Sussex TN19 7NE Phone: 01435 511192
Sussex Country Gardener – Crowborough
Garden Centre, Gift Shop, Plants, Shrubs and Trees, Pots, Tubs and Planters, Stone Ornaments, Pets and Aquatics, Garden Furniture Showroom.
Beechglade Farm, Mark Cross, Crowborough,
East Sussex TN6 3PJ Phone: 01892 852828
Thorpe Gardens - Heathfield
Little London Road, Horam, Heathfield, East Sussex TN21 0BG
Phone: 01435 812455
Triangle Centre – Eastbourne
5-6, The Triangle, Eastbourne, East Sussex BN20 9PJ
Phone: 01323 486634
Viva Verde - Hove
4, Richardson Road, Hove, East Sussex BN3 5RB
Phone: 01273 733321
Garden Grower Gardening Advice
Garden Centres in East Sussex selling garden plants, shrubs, gardening tools, plug plants, bird feeders, Garden pots, , Lawnmowers, vegetable seeds, gravel, wheelbarrows, garden furniture, stone ornaments, rakes, garden sheds, Lawn feed and weed products, Greenhouses, fertilisers, sundials propagators, trees, rakes, bird feed, compost, stone ornaments, palms, bulbs, gardening tools, planters, statues, hoes, fencing and all types of garden sundries. East Sussex Garden Centres.