CUCUMBER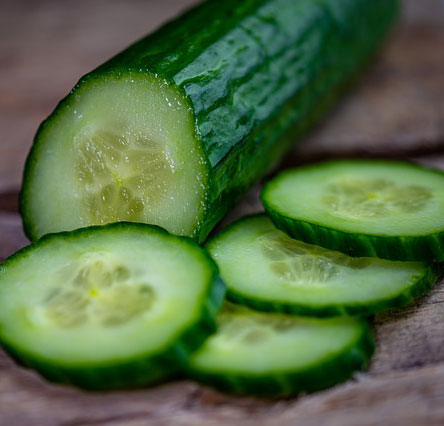 Cucumbers are one of the most popular vegetables to grow at home, thanks to their versatility, refreshing taste, and numerous health benefits.
Whether you have a sprawling garden and a greenhouse or a small balcony, growing cucumbers can be a rewarding and enjoyable experience.
In this article, we will provide you with a comprehensive guide on how to grow cucumbers successfully.
CHOOSING THE RIGHT VARIETY OF CUCUMBER
The first step in growing cucumbers is selecting the right variety.
There are three main types: slicing cucumbers, pickling cucumbers, and seedless cucumbers.
Consider your preferences and the purpose of growing cucumbers before making a choice.
Slicing cucumbers are perfect for salads and sandwiches, while pickling cucumbers are ideal for making pickles.
Seedless cucumbers are great for snacking or adding to recipes without the hassle of removing seeds.
PREPARING THE SOIL FOR PLANTING CUCUMBERS
Cucumbers thrive in well-draining soil that is rich in organic matter.
Before planting, prepare the soil by removing weeds and loosening it with a garden fork or tiller.
Incorporate compost or well-rotted manure to improve soil fertility.
Ensure that the soil has a pH level between 6 and 7, as cucumbers prefer slightly acidic conditions..
PLANTING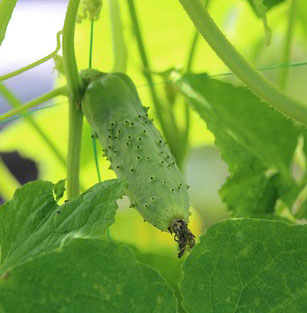 Cucumbers are warm-season crops, so if not growing in a greenhouse it is best to plant them after the danger of frost has passed.
Start by creating mounds or raised beds to improve drainage. Plant cucumber seeds or seedlings 1 inch deep, leaving about 2-3 feet of space between each plant.
If you're growing cucumbers vertically, provide sturdy trellises or cages for support
WATERING
Cucumbers have high water requirements, especially during hot summer months.
Water thoroughly, aiming to keep the soil consistently moist but not waterlogged.
Avoid overhead watering to prevent the spread of diseases.
Mulching around the plants can help retain moisture and suppress weed growth..
FERTILIZING
To promote healthy growth and abundant fruit production, fertilize your cucumber plants regularly.
Before planting, incorporate a slow-release organic fertilizer into the soil.
Once the plants start producing flowers, side-dress them with a balanced fertilizer rich in nitrogen, phosphorus, and potassium. Follow the manufacturer's instructions for application rates.
PEST AND DISEASE CONTROL
Cucumbers are susceptible to various pests and diseases, including cucumber beetles, aphids, and powdery mildew.
Monitor your plants regularly and take appropriate measures if you notice any signs of infestation or disease.
Consider using organic pest control methods such as companion planting, neem oil, or insecticidal soaps to protect your cucumber plants.
HARVESTING HOME GROWN CUCUMBERS
Cucumbers are ready for harvest when they reach the desired size and color.
Slicing cucumbers are typically harvested when they are 6-8 inches long, while pickling cucumbers are best picked when they are 2-4 inches long.
Use a sharp knife or scissors to cut the cucumbers from the vine, being careful not to damage the plant.
CONCLUSION
Growing cucumbers can be a gratifying experience, providing you with a fresh supply of delicious and nutritious vegetables.
By following the steps outlined in this guide, you can successfully grow cucumbers in your own backyard or balcony.
Remember to choose the right variety of cucumber, prepare the soil, provide proper water and nutrients, and monitor for pests and diseases.
Enjoy the process and reap the rewards of your homegrown cucumbers!
---